The Nicene Creed
Pinned down what the exact beliefs espoused by the Catholic Church were. This was to stop Heresies - breakaway versions of Christianity challenging the established version taught by the Church .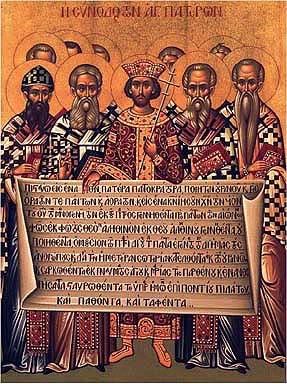 We believe in one God, the Father Almighty, Maker of all things visible and invisible. We believe in one God, the Father Almighty, Maker of heaven and earth, and of all things visible and invisible.
And in one Lord Jesus Christ, the Son of God, begotten of the Father [the only-begotten; that is, of the essence of the Father, God of God], Light of Light, very God of very God, begotten, not made, being of one substance with the Father; And in one Lord Jesus Christ, the only-begotten Son of God, begotten of the Father before all worlds (æons), Light of Light, very God of very God, begotten, not made, being of one substance with the Father;
by whom all things were made [both in heaven and on earth]; by whom all things were made;
who for us men, and for our salvation, came down and was incarnate and was made man; who for us men, and for our salvation, came down from heaven, and was incarnate by the Holy Ghost of the Virgin Mary, and was made man;
he suffered, and the third day he rose again, ascended into heaven; he was crucified for us under Pontius Pilate, and suffered, and was buried, and the third day he rose again, according to the Scriptures, and ascended into heaven, and sitteth on the right hand of the Father;
from thence he shall come to judge the quick and the dead. from thence he shall come again, with glory, to judge the quick and the dead;
whose kingdom shall have no end.
And in the Holy Ghost. And in the Holy Ghost, the Lord and Giver of life, who proceedeth from the Father, who with the Father and the Son together is worshiped and glorified, who spake by the prophets. In one holy catholic and apostolic Church; we acknowledge one baptism for the remission of sins; we look for the resurrection of the dead, and the life of the world to come. Amen.
[But those who say: 'There was a time when he was not;' and 'He was not before he was made;' and 'He was made out of nothing,' or 'He is of another substance' or 'essence,' or 'The Son of God is created,' or 'changeable,' or 'alterable' — they are condemned by the holy catholic and apostolic Church.]
ARTICLES OF FAITH- The Lords Prayer -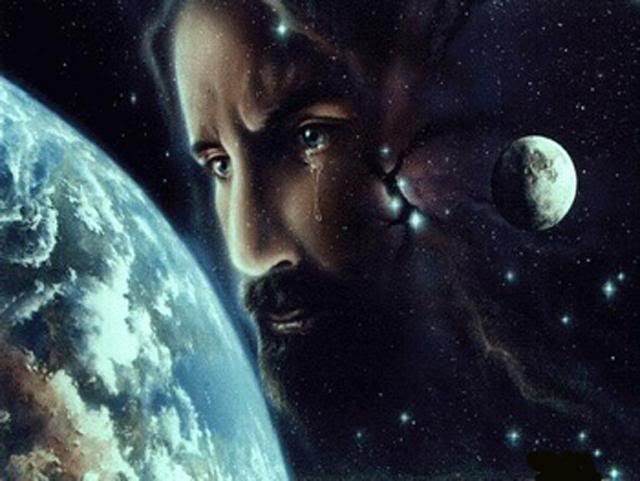 ELLC (1988)[6]
Our Father in heaven,
hallowed be your name,
your kingdom come,
your will be done,
on earth as in heaven.
Give us today our daily bread.
Forgive us our sins
as we forgive those who sin against us.
Save us from the time of trial
and deliver us from evil.
[For the kingdom, the power, and the glory are yours
now and for ever. Amen.]

Leviticus - gods law book. INTRICATE LAWS SETTING OUT A STRICT CODE OF LIVING.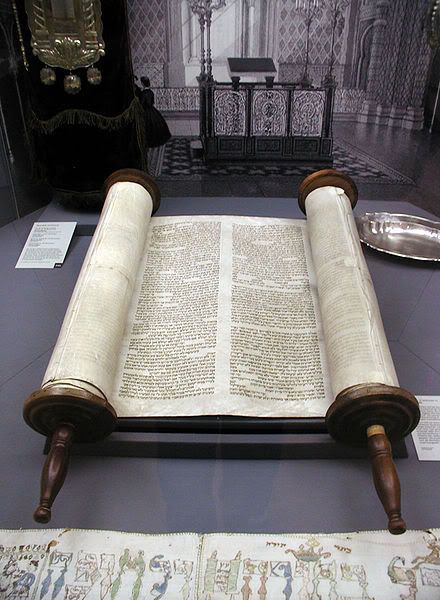 The first part Leviticus 1-16, and Leviticus 27, constitutes the main portion of the Priestly Code, which describes the details of rituals, and of worship, as well as details of ritual cleanliness and uncleanliness. Within this section are:
Laws regarding the regulations for different types of sacrifice (Leviticus 1-7):
Burnt-offerings, meat-offerings, and thank-offerings (Leviticus 1-3)
Sin-offerings (for unintentional sins), and trespass-offerings (Leviticus 4-5)
Priestly duties and rights concerning the offering of sacrifices (Leviticus 6-7)
The practical application of the sacrificial laws, within a narrative of the consecration of Aaron and his sons (Leviticus 8-10)
Aaron's first offering for himself and the people (Leviticus 8)
The incident in which "strange fire" is brought to the Tabernacle by Aaron's sons Nadav and Avihu, leading to their death directly at the hands of God for doing so (Leviticus 9-10)
Laws concerning purity and impurity (Leviticus 11-16)
Laws about clean and unclean animals (Leviticus 11)
Laws concerning ritual cleanliness after childbirth (Leviticus 12)
Laws concerning tzaraath of people, and of clothes and houses, often translated as leprosy, and mildew, respectively (Leviticus 13-14)
Laws concerning bodily discharges (such as blood, pus, etc.) and purification (Leviticus 15)
Laws regarding a day of national atonement, Yom Kippur (Leviticus 16)
Laws concerning the commutation of vows (Leviticus 27)
The second part, Leviticus 17-26, is known as the Holiness Code, and places particular, and noticeable, emphasis on holiness, and the holy; it contains commandments intended not just for the priests but for the whole congregation.[2]. It is notably more of a miscellany of laws. Within this section are:
Laws concerning idolatry, the slaughter of animals, dead animals, and the consumption of blood (Leviticus 17)
Laws concerning sexual conduct - incest, bestiality, and, apparently, same-sex relationships among men, laws concerning sorcery, and moloch (Leviticus 18, and also Leviticus 20, in which penalties are given)
Laws concerning molten gods, peace-offerings, scraps of the harvest, fraud, the deaf, blind, elderly, and poor, poisoning the well, hate, sex with slaves, self harm, shaving, prostitution, sabbaths, sorcery, familiars, strangers, and just weights and measure (Leviticus 19)
Laws concerning priestly conduct, and prohibitions against the disabled, ill, and superfluously blemished, from becoming priests, or becoming sacrifices, for descendants of Aaron, and animals, respectively (Leviticus 21-22)
Laws concerning the observation of the annual feasts, and the sabbath, (Leviticus 23)
Laws concerning the altar of incense (Leviticus 24:1-9)
The case law lesson of a blasphemer being stoned to death, and other applications of the death penalty (Leviticus 24:10-23), including anyone having "a familiar ghost or spirit", a child insulting its parents (Leviticus 20), and a special case for prostitution (burning them alive) (Leviticus 21)
Laws concerning the Sabbath, Jubilee years and slavery., (Leviticus 25).
A hortatory conclusion to the section, giving promises regarding obedience to these commandments, and warnings and threats for those that might disobey them, including sending wild animals to devour their children. (Leviticus 26:22)
These ordinances, in the book, are said to have been delivered in the space of a month, specifically the first month of the second year after the exodus. A major Chiastic structure runs through practically all of this book. For more detailed information see the article on Chiastic structure.
THE TEN COMMANDMENTS -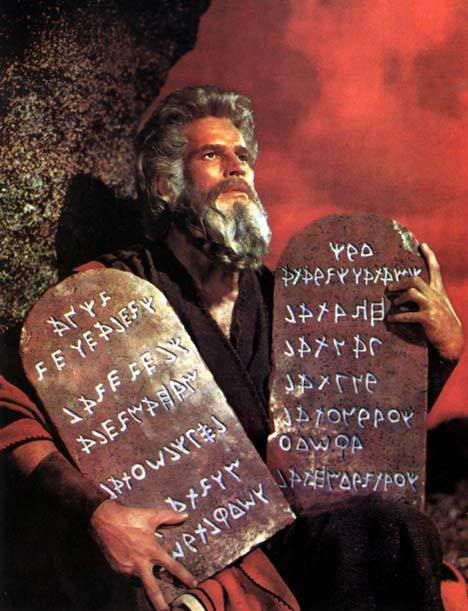 The Ten Commandments
1. Do not worship other gods.
2. Do not worship idols.
3. Do not misuse God's name.
4. Keep the Sabbath holy.
5. Honor your father & mother.
6. Do not murder.
7. Do not commit adultery.
8. Do not steal.
9. Do not lie.
10. Do not covet.
Satirical anti-fascist, anti-religious-intolerance-kids-comic 'NEMESIS THE WARLOCK'
Pat Mills and Kevin O'Neill.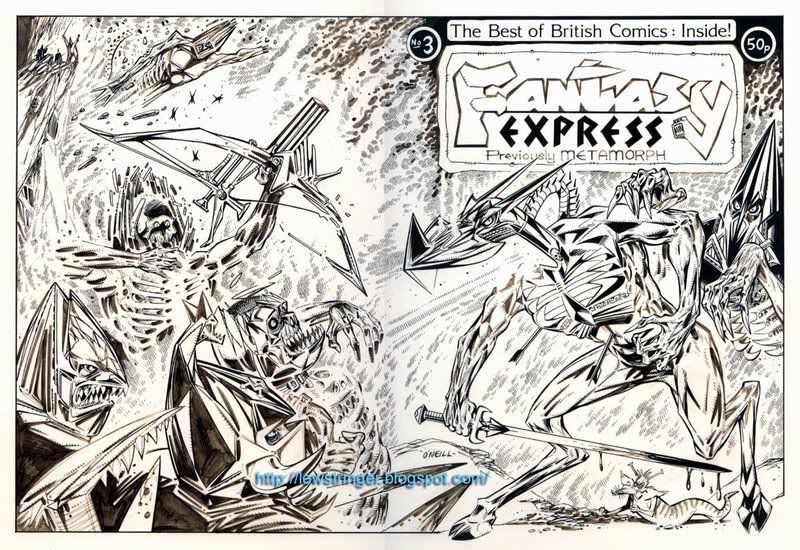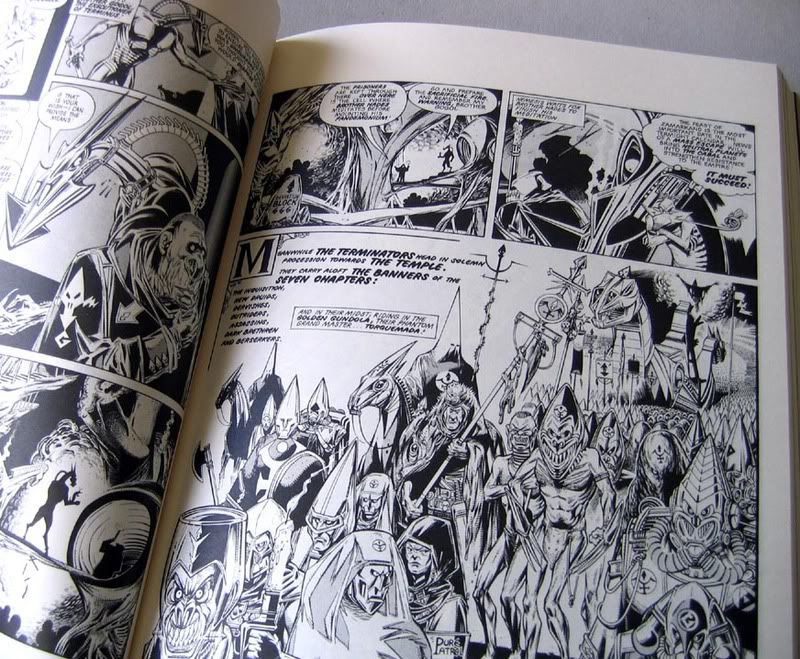 alien anti-hero NEMESIS THE WARLOCK fights the uber bigoted human 'Termight Empire'.
Much visual use is made in this comic, of strident declarations by these human baddies of dogmatic slogans like --
"be pure! Be vigilant!

BEHAVE!"
the dogma or motto or slogan of the
baddies
.
"In the beginning...
our world was beautiful and it was called - Terra. Then the aliens came and tried to destroy us - driving the people below ground where there was much weeping and gnashing of teeth.
But, through our sacred leaders, The Terminators, we were saved. The alien was cast out and Mighty Terra rose again.
And it was decreed that all aliens must be Exterminated - so that the people should never again live in fear.
But we must be ever watchful for the alien hiding in our midst. And so I beseech you, brethern...be pure! Be vigilant!
BEHAVE!"
- From the Termight Book of the Dead
This aspect of 'Nemesis the Warlock' was a parody of - THE SPANISH INQUISITION
Emblem of the Inquisition.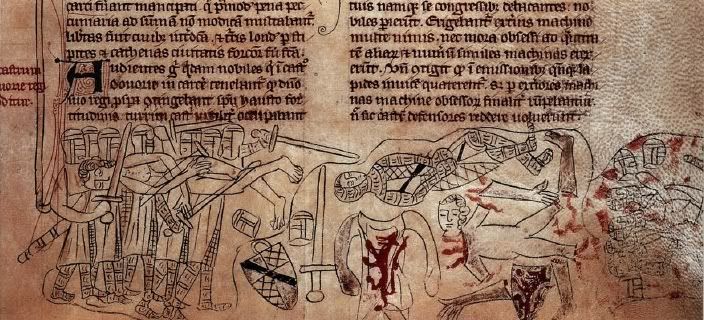 What happened to the Albigensian heretics at the hands of the Inquistion. the Albigensian Crusade, see Cathars
http://en.wikipedia.org/wiki/Catharism
MONTY PYTHON PARODY -
Ximinez: NOBODY expects the Spanish Inquisition! Our chief weapon is surprise...surprise and fear...fear and surprise.... Our two weapons are fear and surprise...and ruthless efficiency.... Our *three* weapons are fear, surprise, and ruthless efficiency...and an almost fanatical devotion to the Pope.... Our *four*...no... *Amongst* our weapons.... Amongst our weaponry...are such elements as fear, surprise.... I'll come in again.
SCHOOL SONGS -
http://www.raafschoolpenang.com/schoolsong.htm
"Youth of Aussie in the tropics
Tho' we're parted from our homeland,
We remember scenes of childhood
Australia's coasts around.
Now we're joined to RAAF School, Penang
Which from Asian soil has sprung,
While our fathers man the forefront
Freedom's outstretched hand!
With blazing skies above us
Or thunderstorms around us,
In tropic school, we work and play
Just as our mates down under.
Proudly we present to Asians
Democracy's ideals of freedom.
With twin torches to inflame us;
Goodwill, Brotherhood".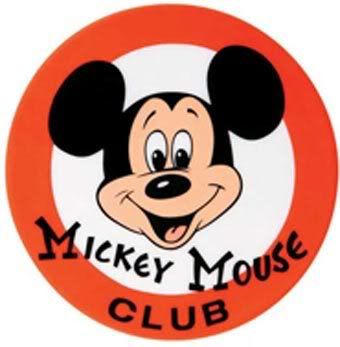 MICKEY MOUSE CLUB SONG.
Who's the leader of the club
That's made for you and me
M-I-C-K-E-Y M-O-U-S-E
Hey! there, Hi! there, Ho! there
You're as welcome as can be
M-I-C-K-E-Y M-O-U-S-E
Mickey Mouse!
Mickey Mouse!
Forever let us hold our banner
High! High! High! High!
Come along and sing a song
And join the jamboree!
M-I-C-K-E-Y M-O-U-S-E
Mickey Mouse club
We'll have fun
We'll be new faces
High! High! High! High!
We'll do things and
We'll go places
All around the world
We'll go marching
Who's the leader of the club
That's made for you and me
M-I-C-K-E-Y M-O-U-S-E
Hey! there, Hi! there, Ho! there
You're as welcome as can be
M-I-C-K-E-Y M-O-U-S-E
Mickey Mouse!
Mickey Mouse!
Forever let us hold our banner
High! High! High! High!
Come along and sing a song
And join the jamboree!
M-I-C-K-E-Y M-O-U-S-E
http://www.youtube.com/watch?v=NPQ_fa_yNh4
http://www.youtube.com/watch?v=PmILOL55xP0
The Egyptian book of the dead - How to get to the afterlife in one piece and have a good time there.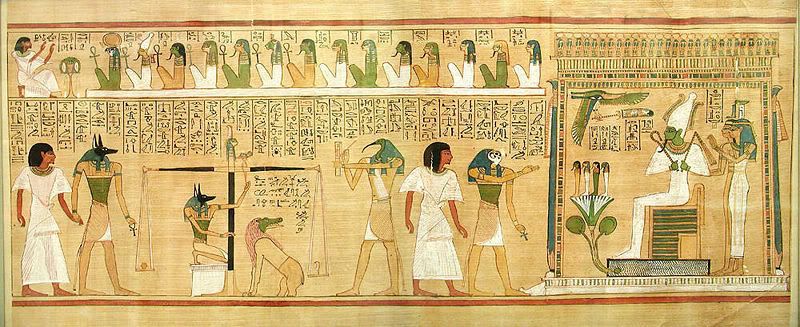 Placards -
A personal reminder or even Creed - written on the skin of Max Cady villain from Martin Scorsese film Cape Fear-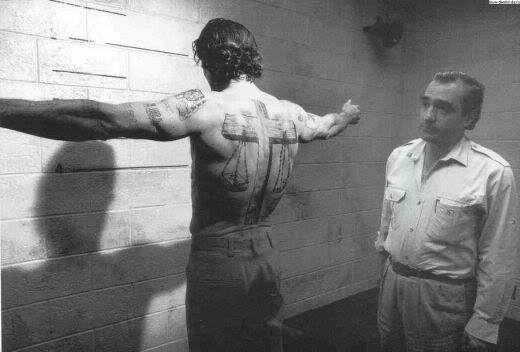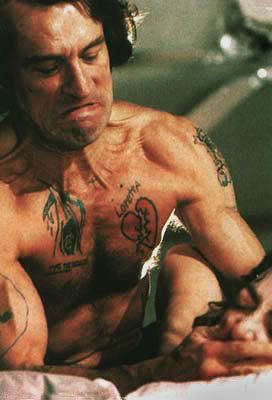 THE S.C.U.M MANIFESTO OF VALERIE SOLANAS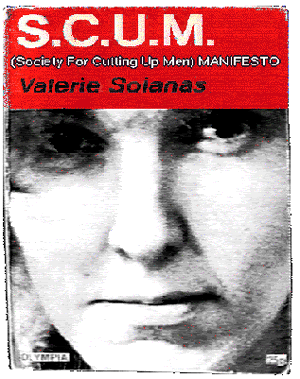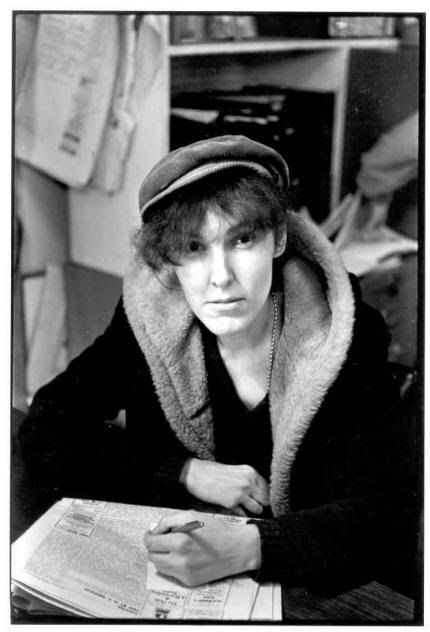 ANDY WARHOL OPERATION SCARS- To correct damage Inflicted when Valerie Solanas shot him.
Photo Robert Mapplethorpe.
MAGNA CARTA - The idea of rights for Citizens.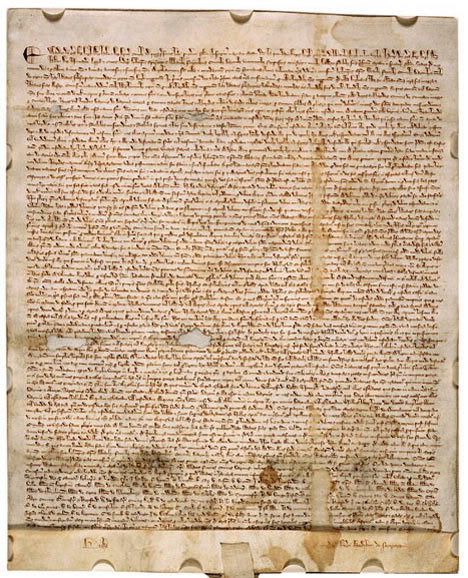 THE RIGHTS OF MAN -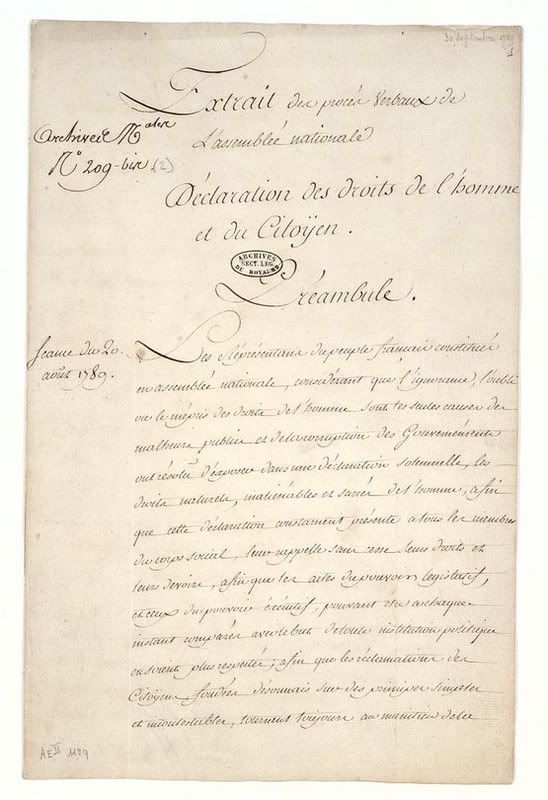 LIBERTE, EGALITE, FRATERNITE (LIBERTY, EQUALITY, BROTHERHOOD ??)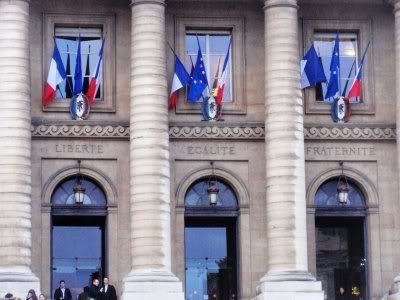 NATIONAL IDENTITY DECLARED -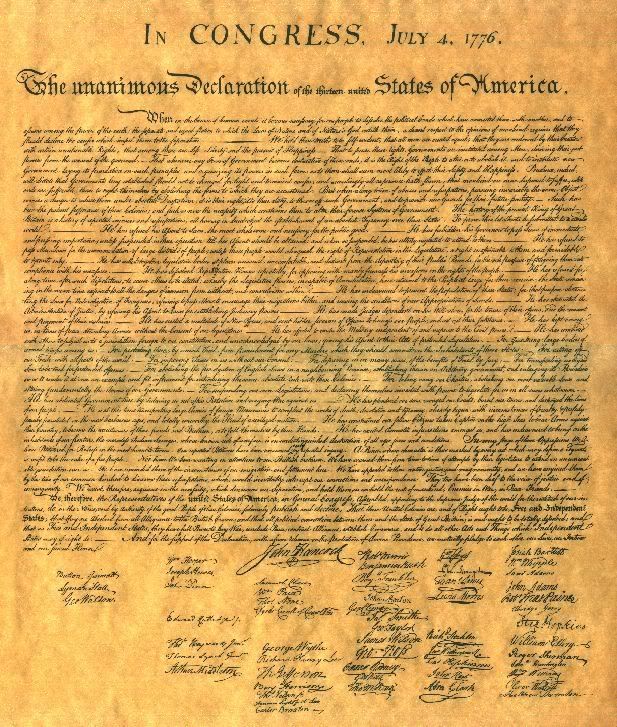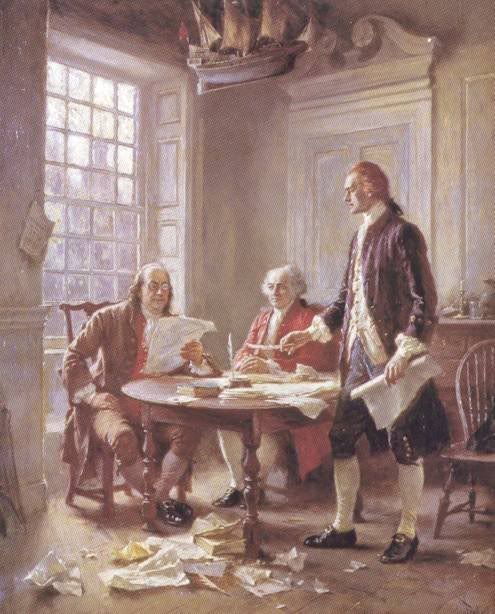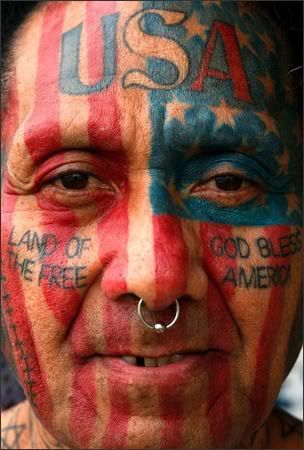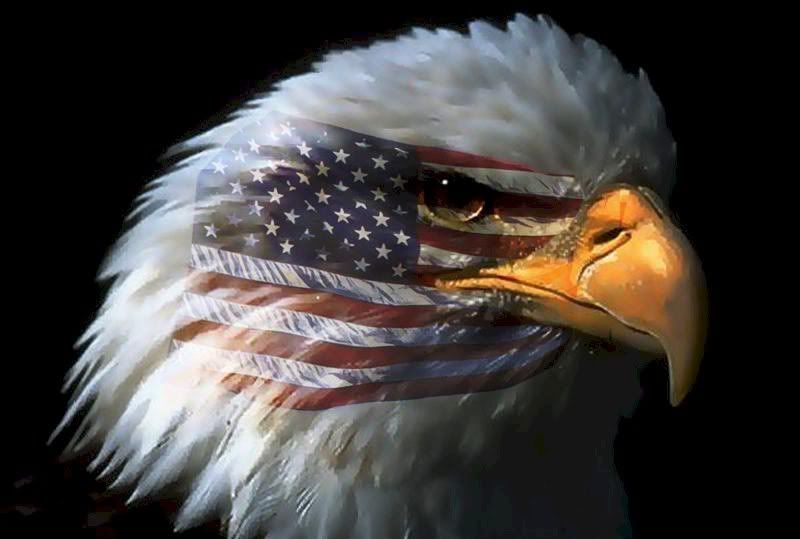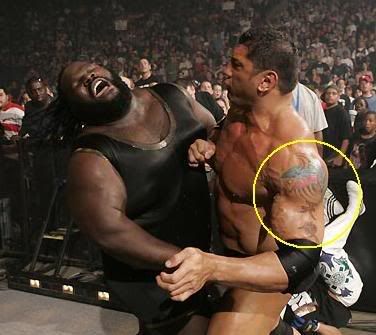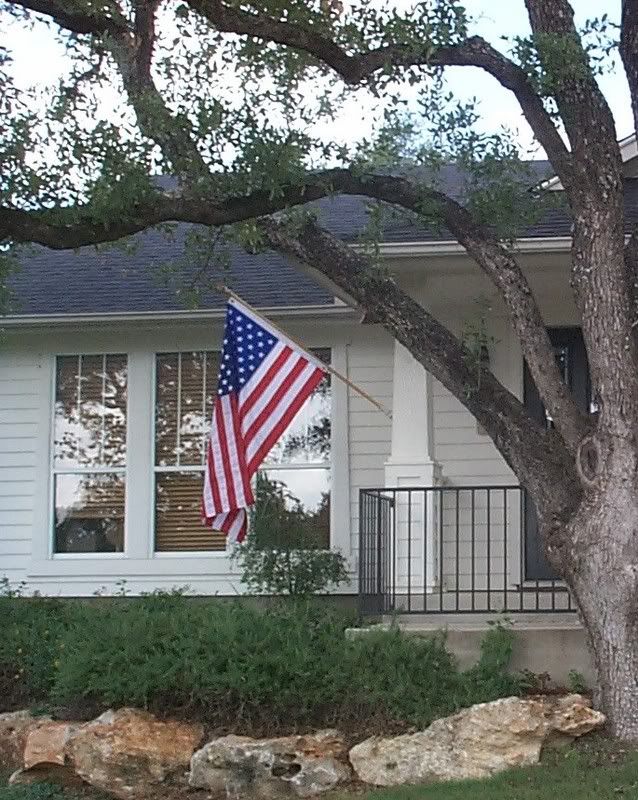 FLAGS AND BANNERS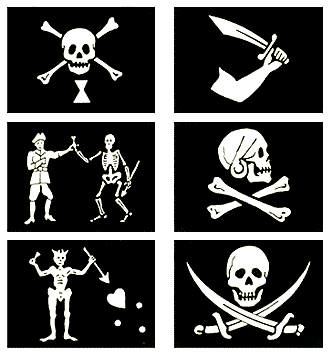 The Stanford prison experiment
was a study of the psychological effects of becoming a prisoner or prison guard. The experiment was conducted in 1971 by a team of researchers led by Psychology Professor Philip Zimbardo at Stanford University. Twenty-four undergraduates were selected out of 70 to play the roles of both guards and prisoners and live in a mock prison in the basement of the Stanford psychology building. Those selected were chosen for their lack of psychological issues, crime history, and medical disabilities, in order to obtain a representative sample. Roles were assigned based on a coin toss.[1]
Prisoners and guards rapidly adapted to their roles, stepping beyond the boundaries of what had been predicted and leading to dangerous and psychologically damaging situations. One-third of the guards were judged to have exhibited "genuine" sadistic tendencies, while many prisoners were emotionally traumatized and two had to be removed from the experiment early. After being confronted by Christina Maslach (a graduate student in psychology who he was dating ),[2] and realizing that he had been passively allowing unethical acts to be performed under his direct supervision, Zimbardo concluded that both prisoners and guards had become too grossly absorbed in their roles and terminated the experiment after six days.[3]
FICTIONAL LANDS AND SOCIETIES

Fattypuffs and Thinifers
(ISBN 1903252075) (in French, Patapoufs et Filifers) is a children's book written in 1930 by the French writer André Maurois. It concerns the imaginary underground land of the fat and congenial Fattypuffs and the thin and irritable Thinifers, which is visited by two brothers, the plump Edmund and the thin Terry. The Fattypuffs and Thinifers do not mix, and their respective countries are on the verge of war when Edmund and Terry make their visit.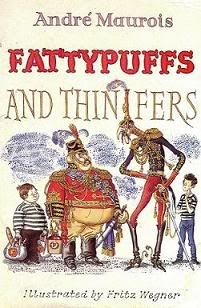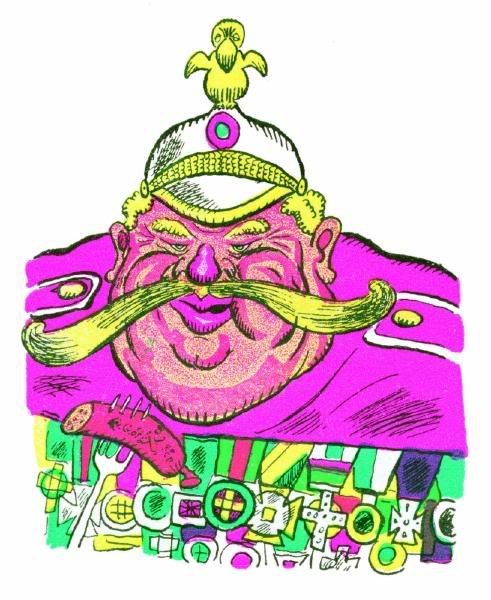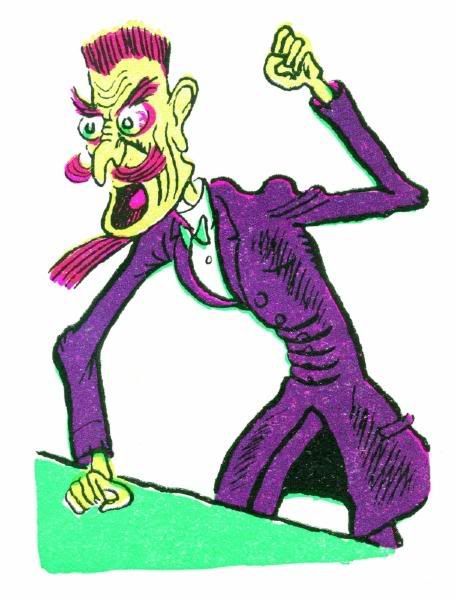 Gulliver's Travels
(1726, amended 1735), officially Travels into Several Remote Nations of the World, in Four Parts. By Lemuel Gulliver, First a Surgeon, and then a Captain of several Ships, is a novel by Jonathan Swift that is both a satire on human nature and a parody of the "travellers' tales" literary sub-genre. It is Swift's best known full-length work, and a classic of English literature.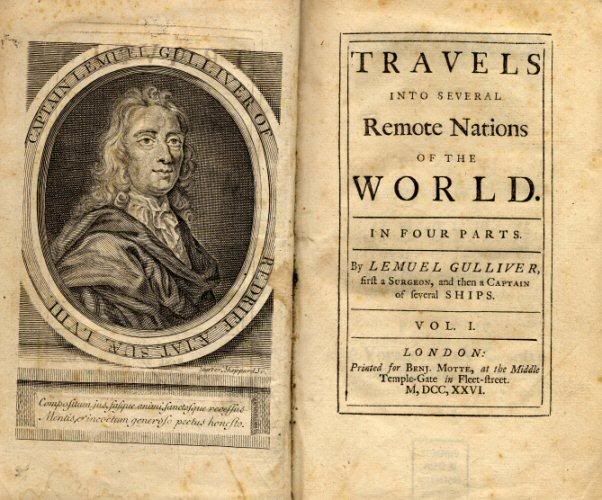 1 Plot summary
1.1 Part I: A Voyage to Lilliput
1.2 Part II: A Voyage to Brobdingnag
1.3 Part III: A Voyage to Laputa, Balnibarbi, Glubbdubdrib, Luggnagg and Japan
1.4 Part IV: A Voyage to the Country of the Houyhnhnms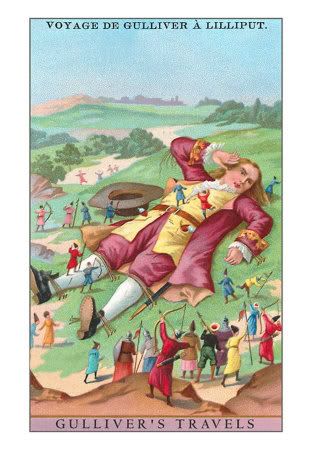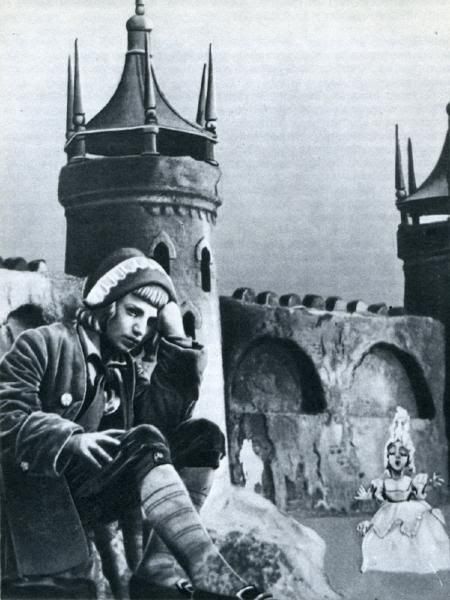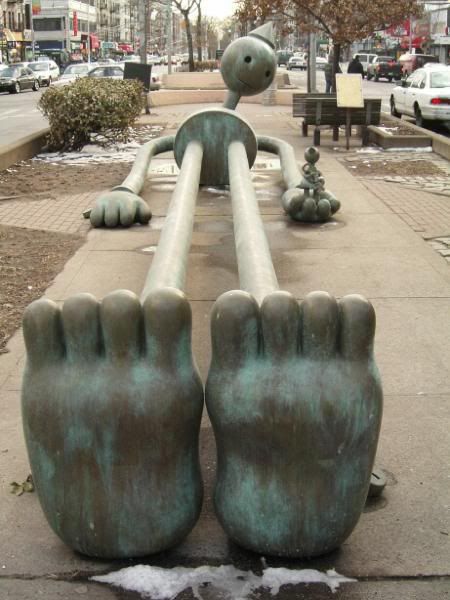 BARON MUNCHAUSEN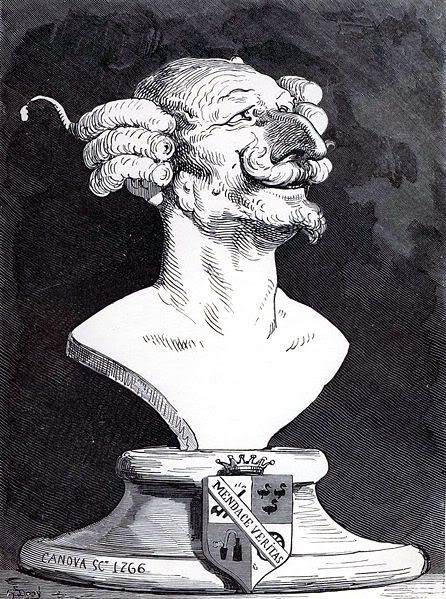 The Surprising Adventures of Baron Munchausen by Rudolph Erich Raspe
Karl Friedrich Hieronymus, Freiherr von Münchhausen (11 May 1720 – 22 February 1797) (sometimes spelled Munchausen in English) was a German baron born in Bodenwerder, who in his youth was sent to serve as page to Anthony Ulrich II, Duke of Brunswick-Lüneburg, and later joined the Russian military. He served until 1750, in particular taking part in two campaigns against the Ottoman Turks. Returning home, Münchhausen supposedly told a number of outrageous tall tales about his adventures. He died in his birthplace of Bodenwerder.
According to the stories, as retold by others, the Baron's astounding feats included riding cannonballs, travelling to the Moon, and escaping from a swamp by pulling himself up by his own hair (or bootstraps, depending on who tells the story).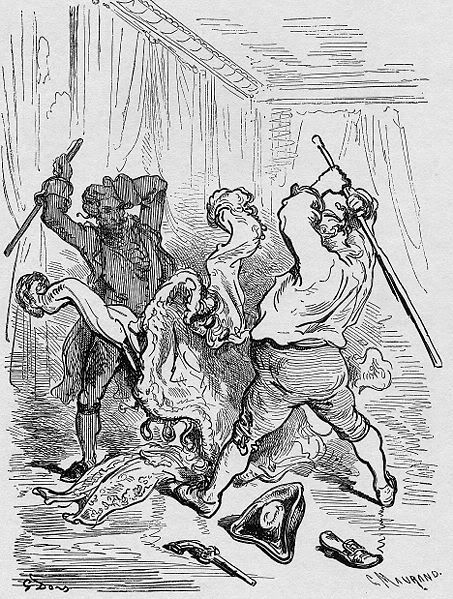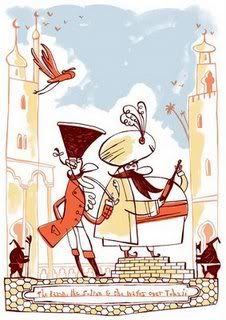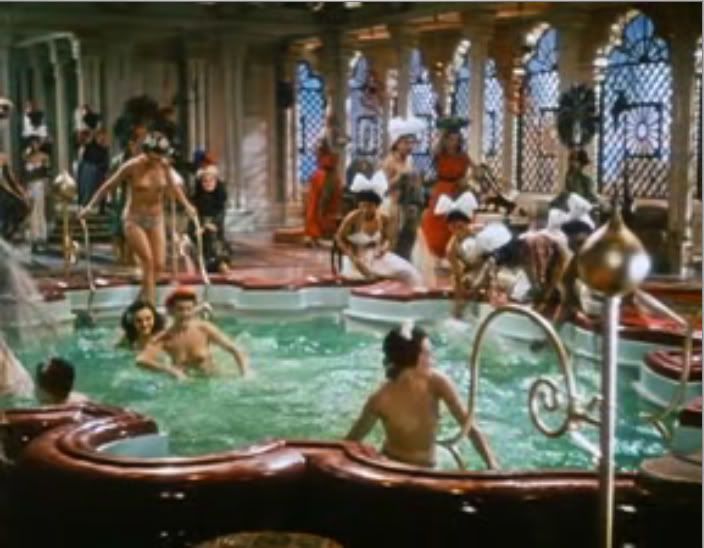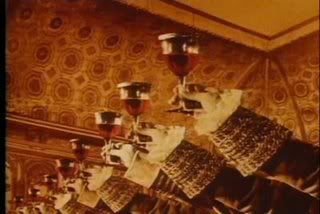 NONSENSE LANDS

EDWARD LEAR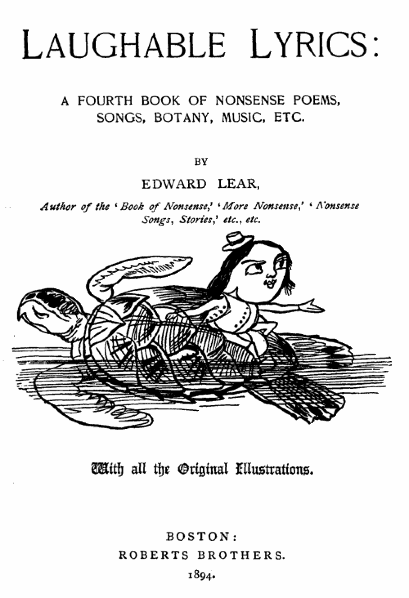 The Pobble Who Has No Toes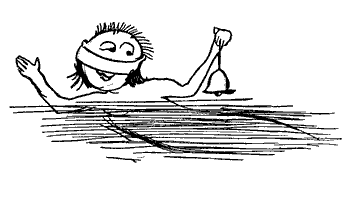 The Pobble who has no toes
Had once as many as we;
When they said "Some day you may lose them all;"
He replied "Fish, fiddle-de-dee!"
And his Aunt Jobiska made him drink
Lavender water tinged with pink,
For she said "The World in general knows
There's nothing so good for a Pobble's toes!"
The Pobble who has no toes
Swam across the Bristol Channel;
But before he set out he wrapped his nose
In a piece of scarlet flannel.
For his Aunt Jobiska said "No harm
Can come to his toes if his nose is warm;
And it's perfectly known that a Pobble's toes
Are safe, -- provided he minds his nose!"
The Pobble swam fast and well,
And when boats or ships came near him,
He tinkledy-blinkledy-winkled a bell,
So that all the world could hear him.
And all the Sailors and Admirals cried,
When they saw him nearing the further side -
"He has gone to fish for his Aunt Jobiska's
Runcible Cat with crimson whiskers!"
But before he touched the shore,
The shore of the Bristol Channel,
A sea-green porpoise carried away
His wrapper of scarlet flannel.
And when he came to observe his feet,
Formerly garnished with toes so neat,
His face at once became forlorn,
On perceiving that all his toes were gone!
And nobody ever knew,
From that dark day to the present,
Whoso had taken the Pobble's toes,
In a manner so far from pleasant.
Whether the shrimps, or crawfish grey,
Or crafty Mermaids stole them away -
Nobody knew: and nobody knows
How the Pobble was robbed of his twice five toes!
The Pobble who has no toes
Was placed in a friendly Bark,
And they rowed him back, and carried him up
To his Aunt Jobiska's Park.
And she made him a feast at his earnest wish
Of eggs and buttercups fried with fish, -
And she said "It's a fact the whole world knows,
That Pobbles are happier without their toes!"
Edward Lear
Spike Milligan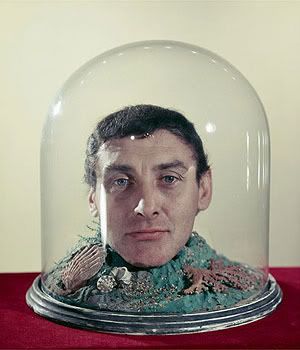 On the Ning Nang Nong
On the Ning Nang Nong
Where the Cows go Bong!
and the monkeys all say BOO!
There's a Nong Nang Ning
Where the trees go Ping!
And the tea pots jibber jabber joo.
On the Nong Ning Nang
All the mice go Clang
And you just can't catch 'em when they do!
So its Ning Nang Nong
Cows go Bong!
Nong Nang Ning
Trees go ping
Nong Ning Nang
The mice go Clang
What a noisy place to belong
is the Ning Nang Ning Nang Nong!!
Spike Milligan
Ruritania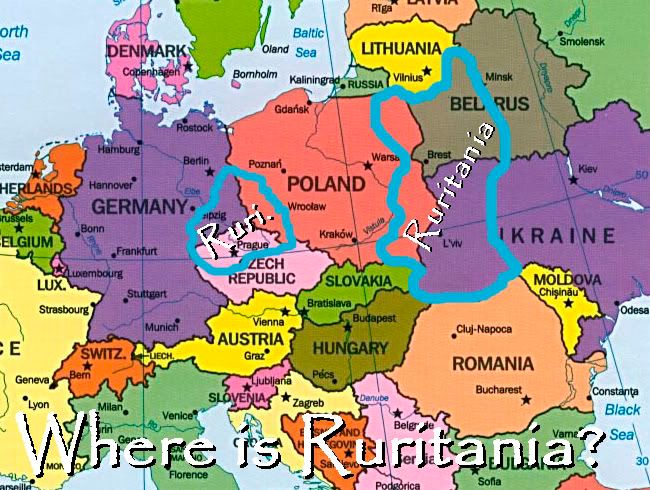 http://homepages.udayton.edu/~aherndaw/rurindx.htm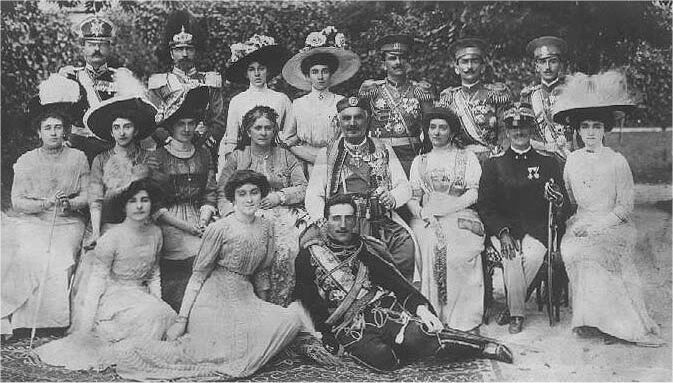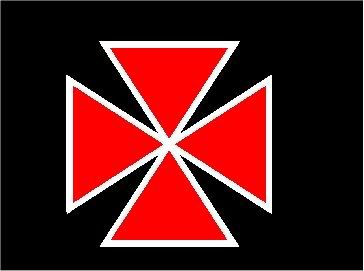 http://www.morvalearth.co.uk/index1.htm
The Fantasy continent of
Morval Earth